About Us
Menlo Together is a group of Menlo Park and Peninsula residents who envision a city that is integrated and diverse, multi-generational, and environmentally sustainable. Our group includes longtime and new residents, from Belle Haven to Sharon Heights, with experience in a wide range of policies, and local organizations focused on housing, transportation, environmental sustainability, and racial equity. To learn more about us, read our origin story in the Almanac.
Steering Committee:
Adina Levin
Ernesto Reyes
Julie Shanson
Ken Chan
Karen Grove
Michele Tate
Ofelia Bello
Pam Jones
Deadra Lampkin
Heather Hopkins
Juanita Croft
Marlene Santoyo
How to Join:
Become a Member:
Members agree with our Values, Visions, and Goals and share one or more of our goals.
Members can fill out the Interest Form to learn more about our working groups and other activities.
Members must participate at least twice a year in a variety of ways (signing petitions, attending an event, writing to a city council, or relevant commissions), to stay members.
Groups can join Menlo Together as coalition members by agreeing to our mission, vision, and values statement.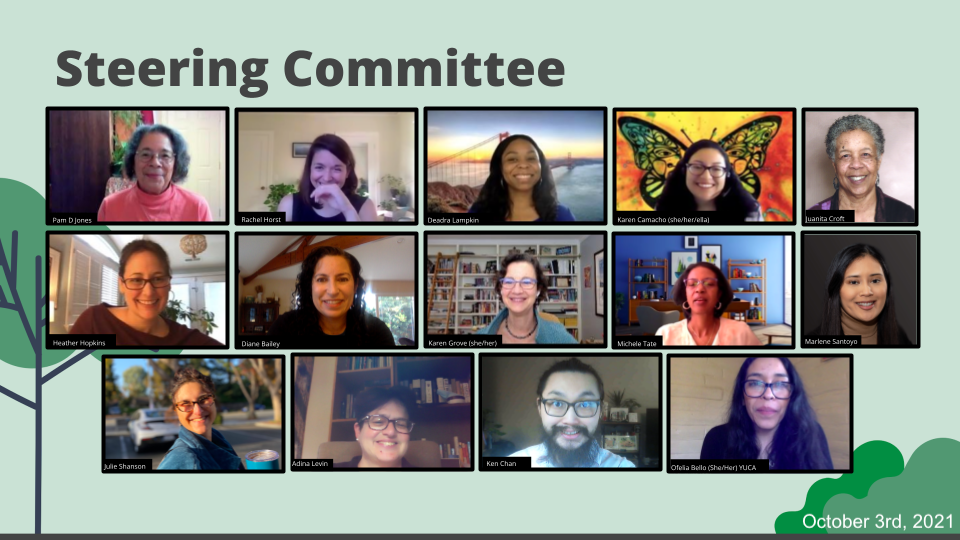 Contact us at info@menlotogether.org
Menlo Together is a fiscally sponsored project of Foundation for Regional Transit
IRS nonprofit 501c3, EIN 94-3196927