Menlo Together is a group of Menlo Park and Peninsula residents that envision an integrated, diverse, multi-generational, and environmentally sustainable Menlo Park. We imagine an accessible and inviting downtown with housing at all affordability levels, less solo driving, and more pedestrian and bike-friendly spaces that produce zero net greenhouse gasses.
Learn more about us, including our vision, values and goals.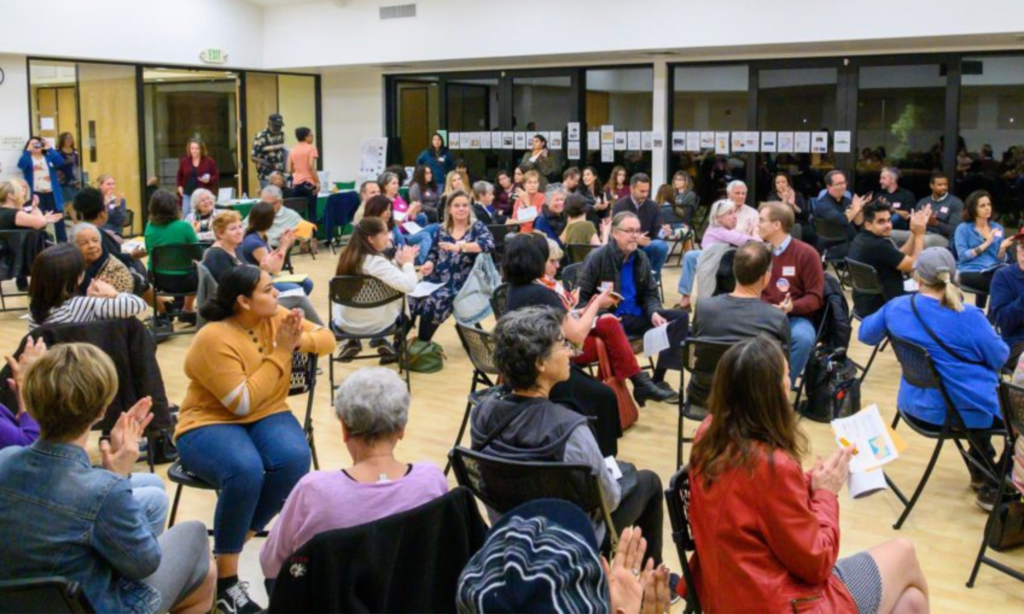 Steering Committee
We include longtime and new residents from Belle Haven to Sharon Heights with experience in a wide range of policies and local organizations focused on housing, transportation, environmental sustainability, and racial equity.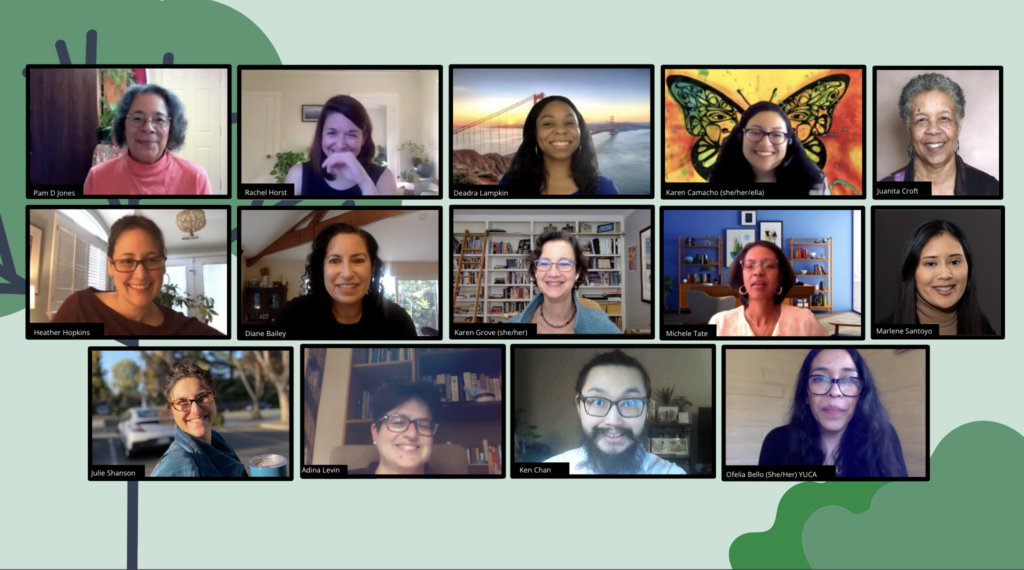 Pictured above from left to right: Pam D. Jones, Rachel Horst, Deadra Lampkin, Karen Camacho, Juanita Croft, Heather Hopkins, Diane Bailey, Karen Grove, Michele Tate, Marlene Santoyo, Julie Shanson, Adina Levin, Ken Chan, and Ofelia Bello (not pictured: Ernesto Reyes)