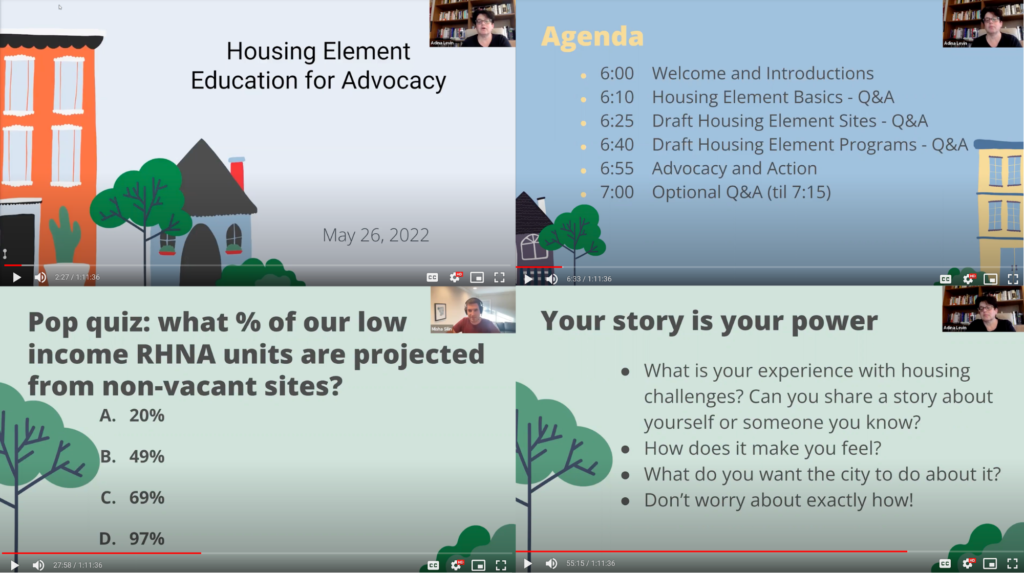 On May 26th, Menlo Together held a Zoom workshop to share information about  Menlo Park's Draft Housing Element, the process required by state law for cities to plan for homes for people of all income levels.  
The purpose of the workshop was to share context and information people could use to advocate for a Housing Element that supports our vision of an equitable, integrated, diverse, multi-generational, accessible and environmentally sustainable city.
We reviewed the Draft Housing Element and discussed opportunities to advocate to the City Council at their meeting on June 6. Participation is critical – whether we are homeowners or renters. We know it's important to use our voices to ensure we have housing that meets the needs of our community, now and over the next decade.
Thanks to everyone who attended the workshop and to those who wrote letters and made phone calls or public comment!
If you missed the workshop or want to review, here are some helpful resources: