On a recent warm Spring afternoon, dozens of residents from Menlo Park and surrounding communities came together in Menlo Park to hear tenants share their lived experiences. Retaliatory evictions, landlord neglect of necessary repairs, hidden fees, and extreme rent increases are some of the experiences that inspired panelists to join the movement for housing justice and fight for solutions such as robust Just Cause for Eviction, Rent Control, and programs to support Tenants to know their rights and enforce them. This bilingual Spanish-English event also provided the opportunity to learn about local organizations that support tenants' rights as well as various initiatives promoting housing justice for tenants.
To read more about the event click here (Spanish) and here (English). See below for ways to learn, engage, and take action to shape a community where it is clear that Tenants Belong!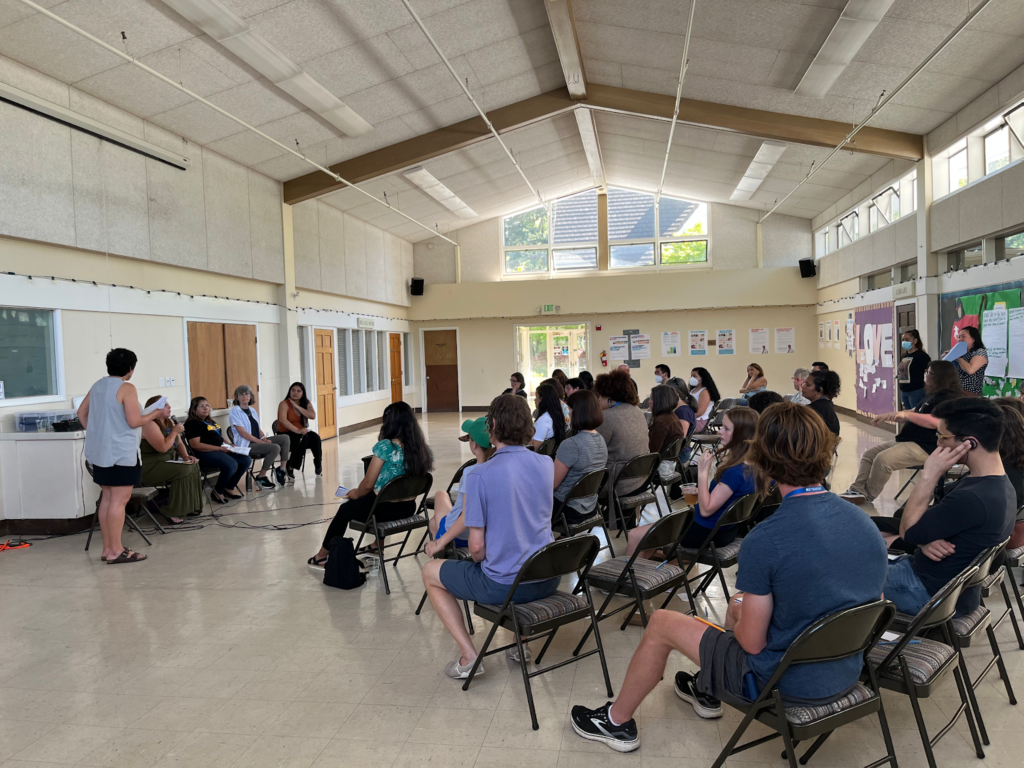 Take Action!
SB 567 – The CA Homelessness Prevention Act – Help get this bill through the legislature and onto the Governor's desk! Contact Jess Hudson jhudson@uwba.org to be informed of next steps.
Join the FIGHT:
Connect and Learn
The Tenants Belong event was a collaborative effort by Youth United for Community Action (YUCA), Faith in Action, Housing Leadership Council, and Menlo Together. We hope you will follow the work of Menlo Together and our partners, continue learning, and take actions to build a community where tenants can thrive.
For information and resources related to renting in Menlo Park, East Palo Alto and Redwood City, visit our Tenants Rights and Resources Page.